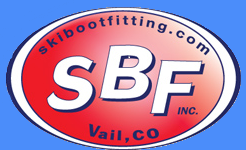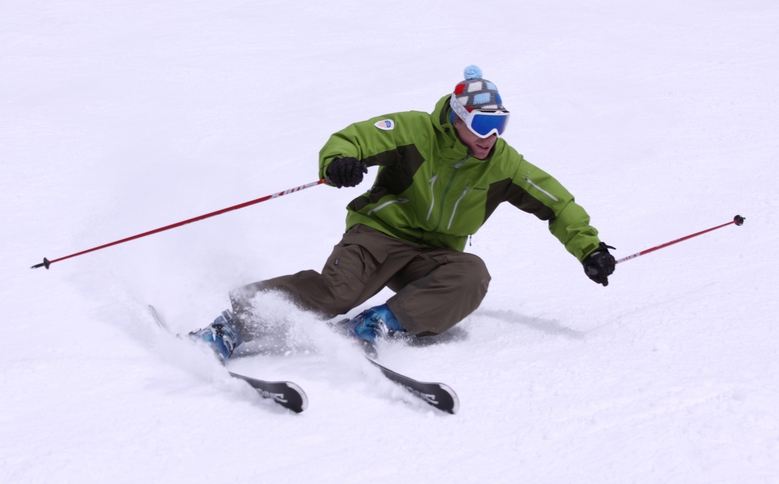 Greg Hoffman first fitted me for a pair of ski boots when I was 15 years old. Since then, he and his team have been fitting ski boots for me and solving comfort and alignment problems for my entire pro skiing career. I've driven hundreds of miles, and driven past countless other boot shops to get to Greg.
Eric Lipton

PSIA National Alpine Team member, Instructor at Blue Mountain, PA and Beaver Creek, CO, PSIA-E Examiner
When it comes to footbeds, there is only one place to go: S.B.F. Since 1990 I have traveled to and from New York, Vermont, California and Colorado to have my footbeds made by Greg Hoffmann. They are simply the BEST.
Michael Rogan
PSIA National Alpine Team Captain
SKI Magazine Director of Instruction
Assistant General Manager, Hotel Portillo, Chile
Having a boot customized to fit your body's specific needs and preferences is invaluable. Greg and his staff are experts at assessing your physical needs and listening to your personal impressions and desires while working to optimize your ski experience. When asked where to go for customized boot work in the Vail Valley, there is one place I can confidently send any guest or friend: SBF.
SBF is in a class of its own! The SBF team is great to work with because they blend extraordinary expertise and professionalism with practical approaches, patience, and a little humor.
Carol Levine
Top ranked Alpine Masters racer
Former Vail Snowsports School Focused Learning Project Manager and past PSIA National Alpine Team member
The key point for SBF is the knowledge and experience of the staff. You have their undivided attention when you make a reservation for boot fitting, and the staff is absolutely committed to following up and doing all the fine tuning to make sure you are completely satisfied.

Mike Porter
Consultant for Booth Creek Management Corp. and K2 Skis
PSIA National Alpine Team member and coach, 1974-1996
Former Training and Ski School Director for Vail and Beaver Creek Ski Schools
Stephen Zabinski:
I have alignment issues with my legs due to 7 right knee surgeries including one where the bone was broken and aligned differently. Chris Wiberg understood my needs, the technical aspects of my problems and also the goals I had to improve my skiing. He took his time, was personable, professional and thorough. He even met me at the mountain top to see me ski with a wedge in between the boot and the binding..before making the final planing cuts off my boot bottoms. The results were amazing..I skied at a full level above where I ever had before.
Worked with
Jeff
for a pair of orthotics. Phenomenal difference. It's a game changer. I think this is what I was missing all along. Thanks to all at SBF for your earnest interest in helping us all enjoy skiing as much as possible. All the best,
Raul de la Guardia

Senior Vice President - Wealth Management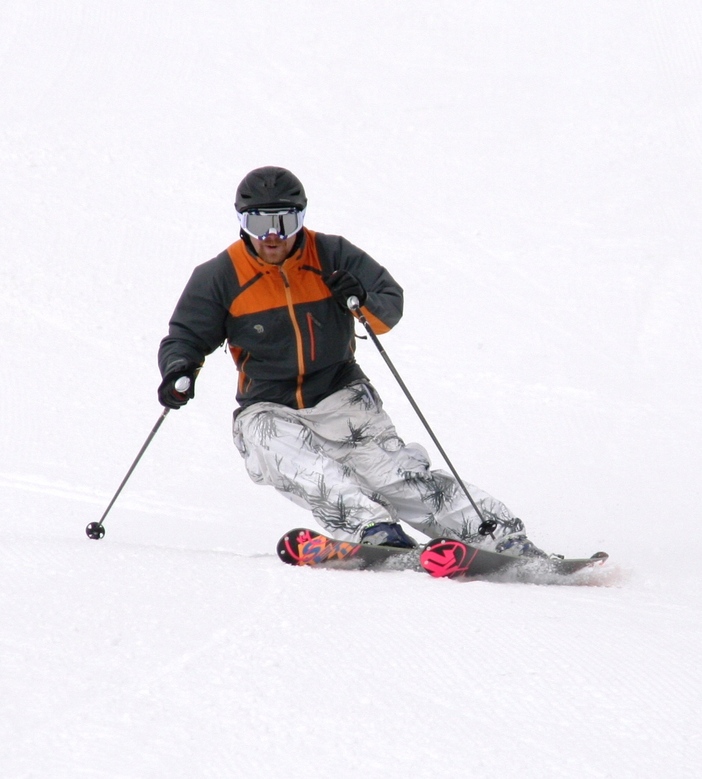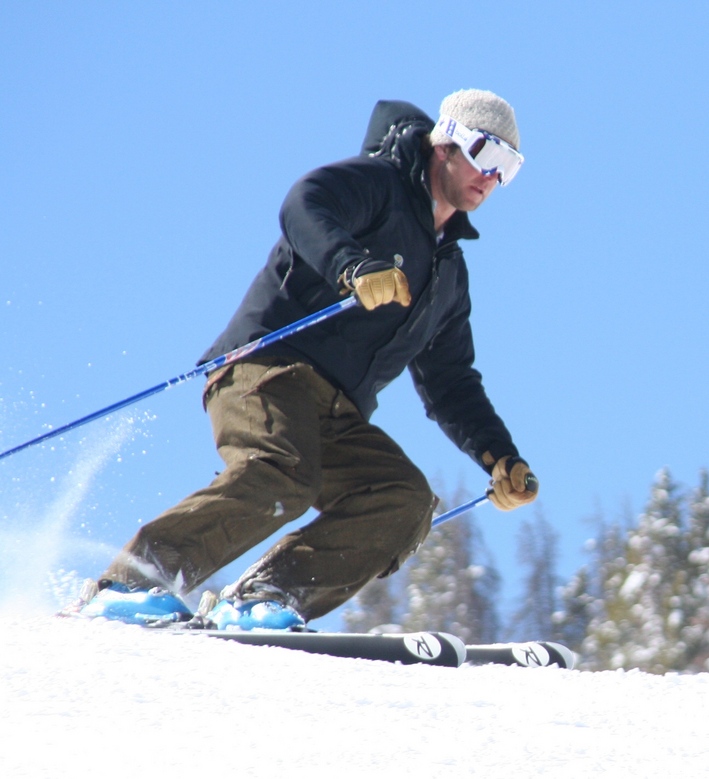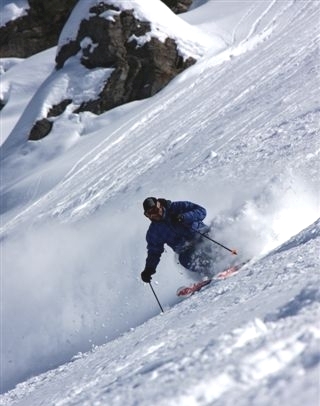 Ski Instructor:
I wanted to share the experience I had at Vail with Greg Hoffman and Ellen Post Foster. I wanted to have my alignment checked and tweaked in advance of my upcoming Level II exam. Greg and his "technical assistant" skied with me, playing (in my case) with shims under my left foot, as I have a short left leg and scoliosis. Ellen is a former National D teamer, and RM Examiner, as well as author. So her MA skills combined with Greg's eye and experience made for an incredible enhancement experience. The combination of on-hill evaluation, top of the mountain location, world class bootfitter and Examiner level coaching/MA is above and beyond anything I can imagine is offered anywhere else in the world.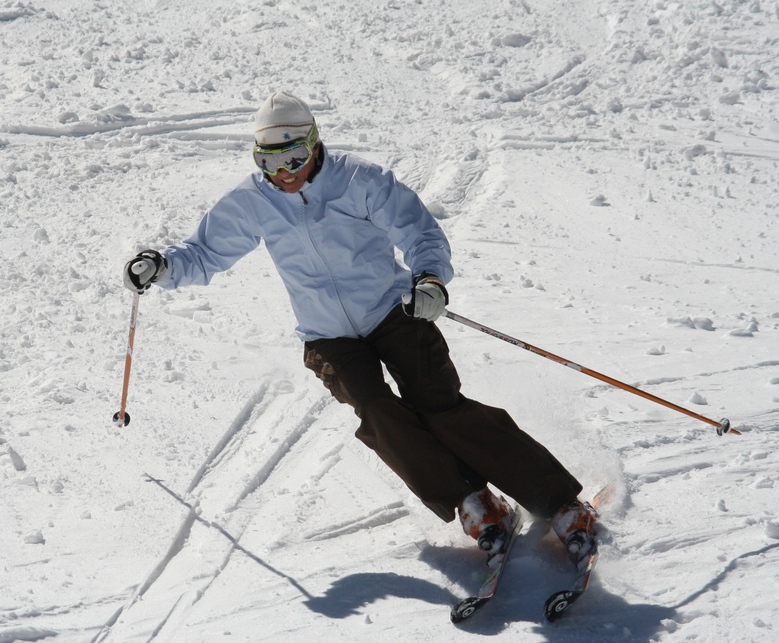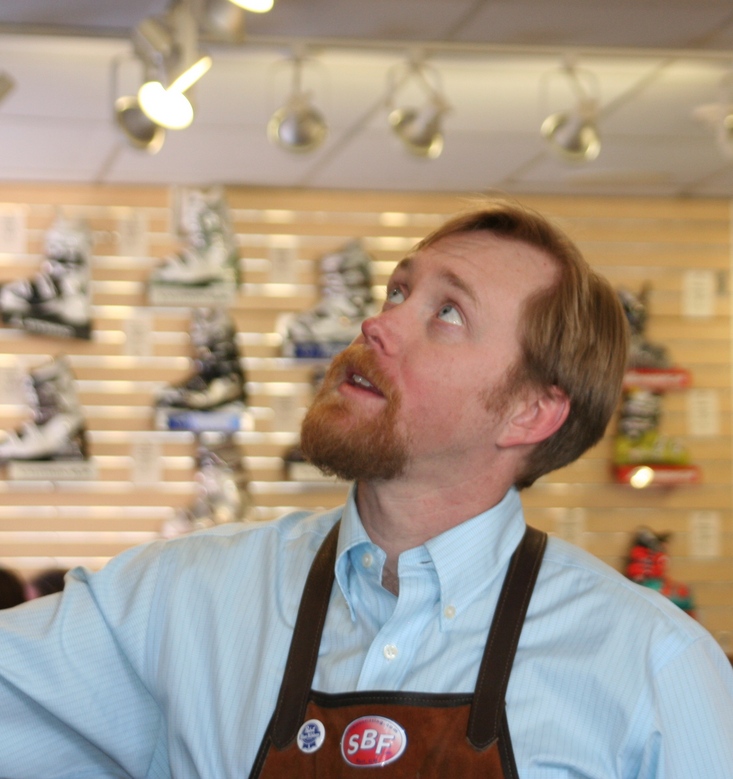 Jeff, just had to let you know what a BIG difference the custom footbeds made in my skiing. I can't believe I've gone this long without them. Thanks to your knowledge and skill, it made all the difference in my ability to ski most of the day rather than quit due to discomfort. Thanks so much for your efforts and time spent with me making sure everything was 100% right.

~ Kay McKinney



Jeff, I wanted to thank you…the truly miracle orthotics for my ski boots. You are a savior. My feet love you, my ankle bone is silent, and my skiing was great (even did a black no falls!) and my husband was wondering what you put in those boots as he didn't hear a complaint all morning from me and didn't have to wait for me either as I zipped down the slope.

~Rhonda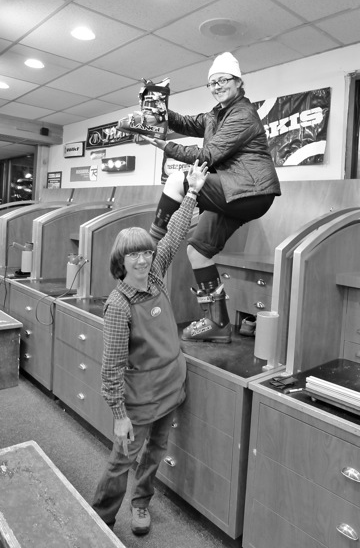 Ellen, I just wanted to thank you again for working with Laura and all you did for her. We have skied a couple of times since and she has been pain free with no complaints at all…her skiing has improved 200%! The affects and compensations in her skiing disappeared totally, and she is able to move with ease and athleticism like never before.

~Chris Brown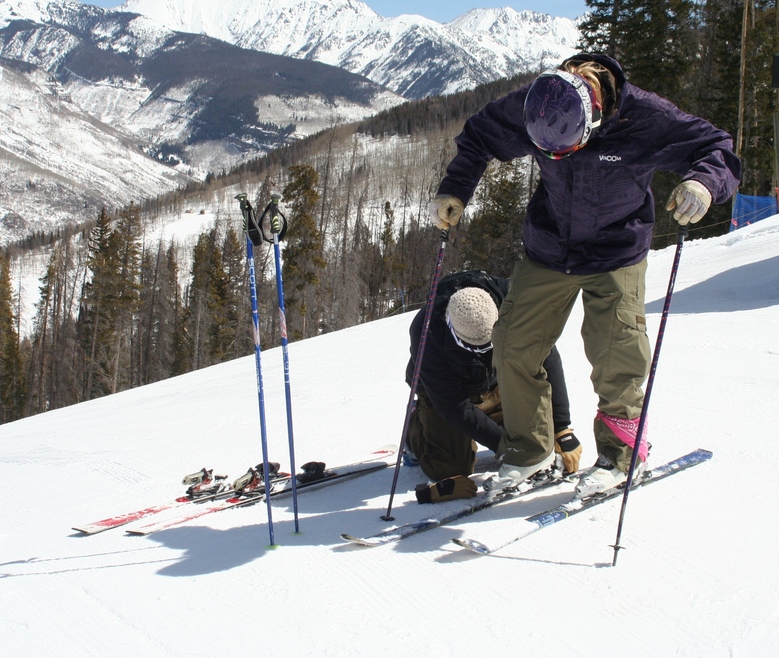 Chris measured/assessed our feet, offered ski boots he felt would fit our feet best, and manufactured footbeds. After purchase, a follow up evaluation was scheduled for the next day. At that point, alignment issues were addressed on the mountain, as shims were placed on the ski bindings. Chris then skied with us and continued to help as small adjustments were made over the following week. By trusting a trained expert our feet have never been as comfortable and we have never skied so well. The service at SBF was incredible and we would heartily recommend SBF to anyone with boot discomfort or contemplating a new boot purchase.

~Beth and Joihn Sieverding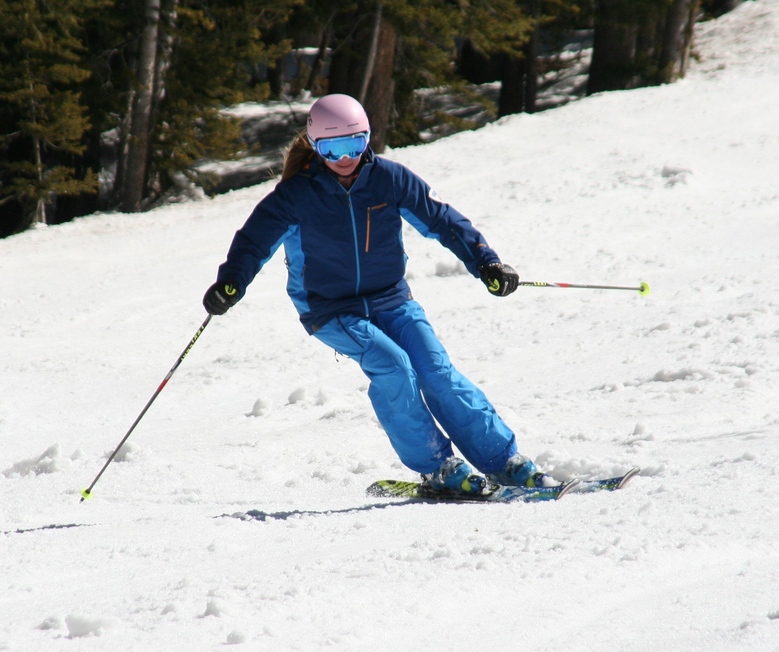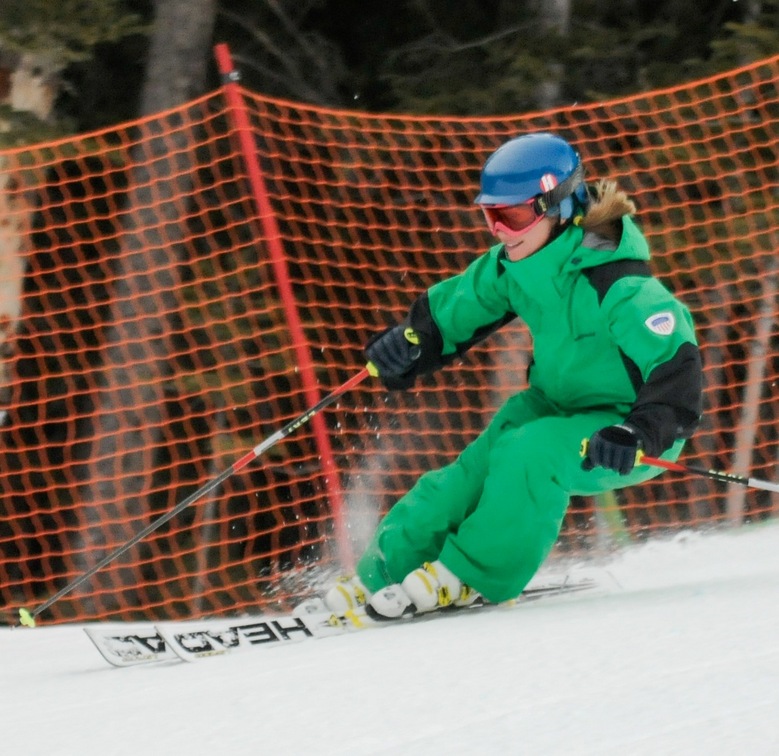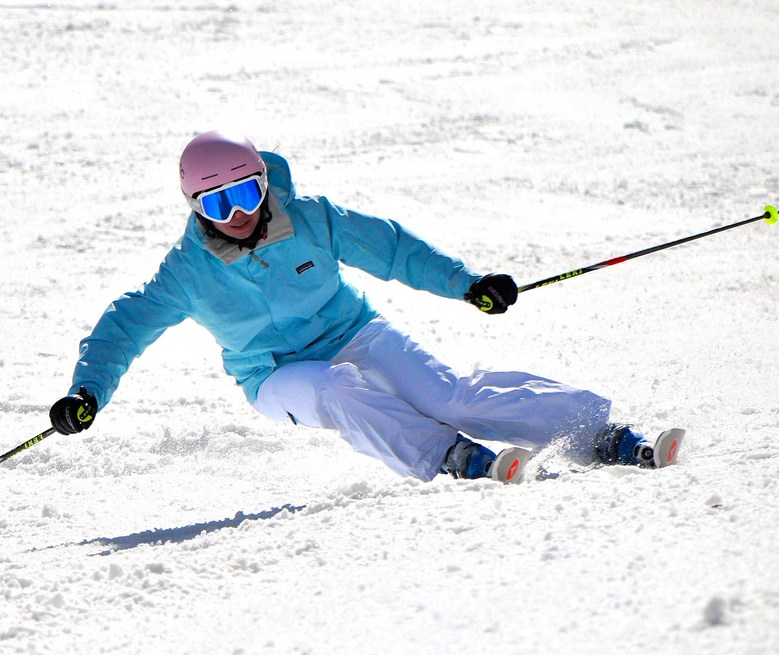 From foot beds, to grinding out plug boots, to liner issues, alignment needs, and sometimes what seems like psychotherapy, SBF is able to meet all my foot and boot related needs. The Staff at SBF have been instrumental in optimizing my gear to improve my on snow comfort and performance. I cannot thank Greg and his team enough.

​​Jennifer Simpson
PSIA National Alpine Team member, Instructor at Vail, CO, PSIA-C Examiner
The SBF staff has a way of blending years of knowledge and experience with an open mind to consider different points of view. I've traveled from CA to VT to have Greg make footbeds for me. Now I'm pretty stoked that I only have to travel as far east as Colorado to visit SBF, and I do so once or twice a year. Whether the visit is to have boot modifications or to share an idea and get insight – the trip is always worth it.

​Robin Barnes
PSIA National Alpine Team member, Ski School Director at Portillo, Chile, ​​Instructor at Heavenly Valley, CA